May Steven Seagal TV Schedule
National Cable TV Schedule for
May 1 thru May 31 (Eastern Time Zone)

Belly of the Beast
Mon May 30 05:00P on USA Network

The Foreigner
Tue May 24 08:00P on USA Network
Wed May 25 02:30A on USA Network
Mon May 30 09:00A on USA Network

The Glimmer Man
Wed May 25 02:10A on HBO
Fri May 27 07:20P on HBO Zone
Mon May 30 11:30A on HBO Zone

Half Past Dead
Mon May 30 03:00P on USA Network

Hard to Kill
Sat May 21 07:45A on Actionmax
Thu May 26 11:05A on Actionmax
Mon May 30 06:15P on Actionmax

Out for a Kill
Mon May 30 01:00P on USA Network

Ticker
Mon May 30 02:00A on USA Network
Mon May 30 11:00A on USA Network

Next major update will be on May 27.
Submerged Trailer Released!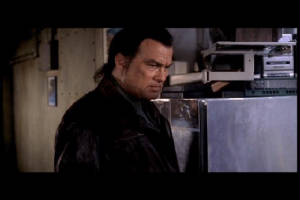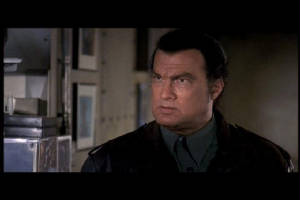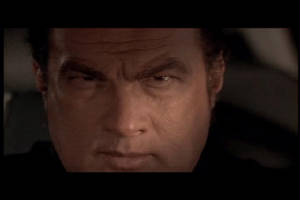 Seagal's latest DTV release: Submerged will be released on to DVD in the U.S. on, May 31, 2005.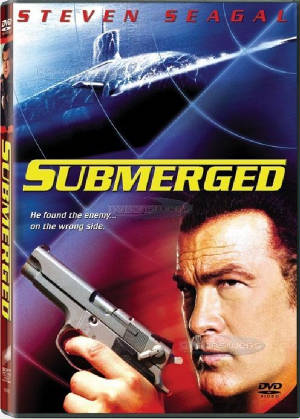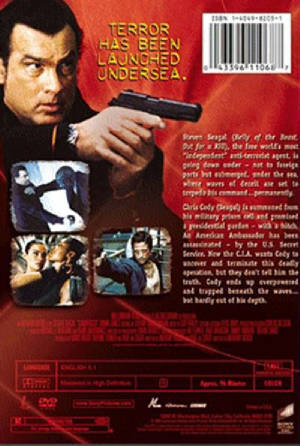 Mercenary A Wrap!!
May 13, 2005 06:30 AM US Eastern Timezone
Family Room & Steven Seagal Wrap Up ''Mercenary'' Business

LOS ANGELES--(BUSINESS WIRE)--May 13, 2005--Emmett/Furla Films, a wholly owned subsidiary of Family Room Entertainment Corporation (OTCBB:FMLY) is pleased to announce that the Steven Seagal star-er "MERCENARY" has completed principal photography in Capetown South Africa. The picture is being produced by Emmett/Furla's Randall Emmett and George Furla, with Steven Seagal serving as Executive Producer. The screenplay was written by Steven Collins.

Family Room Entertainment Project Status Report for April 2005
Thursday April 14, 4:01 pm ET


LOS ANGELES--(BUSINESS WIRE)--April 14, 2005--Emmett/Furla Films, a wholly owned subsidiary of Family Room Entertainment Corporation (OTCBB:FMLY - News), would like to give the following status report on projects that are in development and/or slated for production in fiscal year 2005.
The following projects are in active production or are slated to be in active production during fourth quarter of fiscal 2005 and the first quarter of fiscal 2006:
"MERCENARY," starring Steven Seagal, began principal photography on April 11, 2005 in Capetown, South Africa;"
The following projects have completed principal photography and are currently in
post-production:
"TODAY YOU DIE" starring Steven Seagal;
"SUBMERGED," starring Steven Seagal;

Ghanaweb.com
Entertainment of Monday, 11 April 2005

Accra, April 11, GNA - American movie star Steven Seagal made a stop over in Accra on Monday on his way to shoot a film in South Africa. Steven Seagal, is expected to be back next month to take part in an HIV/AIDS programme dubbed, " Save a million lives", organised annually by the Neko Tech Centre, a local NGO at Ada.

During a brief interaction with journalists at the Airport, Mr Seagal said he is looking forward to participating in the project and was therefore thrilled to be invited.

"I have been planning to come to Ghana to support Princess Ocansey and the Neko Tech Center with the AIDS Orphan Project".

Mr Asamoah Boateng, Deputy Minister of Tourism and Modernisation of the Capital City who was also at the Airport to welcome Mr Seagal said his presence in the country served as a boost to the Tourism Industry as well as the Film and Music Industry in the country, since he was a star of international repute.

Also at the Airport to meet him were the Deputy Minister of Information, Sherry Ayorkor Botchwey and representatives of the Film and Music Industry.

Steven to star in "Shadows on the Sun".
Variety.com
February 22, 2005
This is from Dark Horizons.com, as quoted in Variety.com. I couldn't get the full story from Variety, though, as a subscription is needed. Hopefully other sources will have more details soon.

Bey Logan and Jimmy Moy are developing "Shadows on the Sun" as a project that will mark a radical departure from Seagal's tough-guy persona. Scripted by Logan ("The Medallion"), it will feature Seagal as a burned-out former intelligence officer who runs a medical clinic in Japan just after WWII...

Steven to produce "Dragon Squad".
From Comingsoon.com.
Steven Seagal Enters Dragon Squad
Source: Variety
February 21, 2005
Steven Seagal is turning his hand to producing Asian pictures, starting with Dragon Squad, a martial arts actioner that's due to start filming March 15 in Hong Kong, reports Variety. Daniel Lee (Black Mask) will direct the movie.

Seagal is serving as one of the producers together with Jimmy Moy, with whom he is partnered in Bangkok-based World Media, Bey Logan and Catherine Hun.

Dragon Squad is a Cantonese/English-language saga of a battle between Interpol agents and gangsters in Hong Kong. The cast includes Sammo Hung, Michael Biehn, Andy On, and Vaness Wu.

Logan and Moy are also developing Shadows on the Sun as a project that will mark a radical departure from Seagal's tough-guy persona. Written by Logan (The Medallion), it will feature Seagal as a burned-out former intelligence officer who runs a medical clinic in Japan just after WWII.

Steven Seagal Launches Pure Force Energy Bar to Retailers !
Steven Seagal now can add "nutritional bar formulator" to a list of talents that already includes veteran actor, singer/songwriter, guitarist, and Aikido black belt. Maintaining an unrelenting schedule that would tire younger entrepreneurs, the 53-year-old Seagal has just completed two movies, "Into the Sun" and "Submerged." His album, Songs from the Crystal Cave, released earlier this year, has already hit the pop charts in Europe.
Pure Force Energy Bar(TM) is the result of Seagal's travels in Asia in search of the ingredients believed to keep many locals disease-free for life. Seagal says he discovered the Tibetan goji berry while researching antioxidants in Mongolia. The goji berry is a staple of the Tibetan diet, and has been used by local physicians in herbal medicines for thousands of years. Chemical analysis shows that this berry fortifies the immune system with powerful antioxidants. The goji berry also contains a high concentration of branched chain amino acids, beta-carotene, and other cancer-inhibiting factors.

"I have traveled the world creating this bar; there is none better," says Seagal, who lived in Tibet and Japan in the 1960s and 1970s while learning Buddhism and martial arts. "I have included in this bar everything I could to strengthen the body." Seagal adds that Pure Force Energy Bar also includes 15 grams of protein, 17 vitamins and minerals, calcium, iron, ginseng, and even green tea.

The actor, an adherent of Buddhism and the first westerner to open a dojo (martial arts school) in Japan, says he originally intended to manufacture the bar for his own use, but those around him wanted to know his secret. When asked how he was able to include so many ingredients and keep the bar at only 170 calories, Seagal joked, "It is a nice big bar, but then, I'm not known for doing anything small. I have an all-or-nothing attitude."

Mr. Seagal has partnered with an experienced sales and marketing team led by Mitch Gould to form Steven Seagal Enterprises, which will distribute Pure Force to mass-market retailers. "I have known Steven for years," says Mitch Gould, vice president of SSE. "I was excited when he asked me to manage the international distribution of the bars."

Can the market handle another nutritional bar? Gould comments, "The feedback we are getting from buyers is phenomenal. The low-carb category has passed its peak and some of the low-carb products are not doing as well. Buyers want something different to replace them, and this is certainly different."

Pure Force Energy bar comes in two flavors, Chocolate Fudge and Chocolate Peanut Butter. To entice consumers the initial product launch will include a free DVD of the video "The Path Beyond Thought" inside every box. Additional products to this energy line are already in the works.

Pure Force Energy Bar is manufactured in the U.S. It is expected to hit stores in the first quarter of 2005.

Steven Seagal Enterprises can be reached at 800-278-1886. http://www.stevenseagalenterprises.com

Steven Seagal A&E Biography now in stock!
The new Steven Seagal biography that aired in December on the A&E Network is now available for purchase. It was originally scheduled to be released in February, but the site says in stock now. It appears right now that it's only available in VHS format. It doesn't say if it will come out on DVD.

Only shipping to the U.S. and Canada.

Steven Seagal (BIOGRAPHY)
See how the one-time martial arts instructor became one of the most successful action-film stars of the '90s.

BIOGRAPHY: Steven Seagal
1 Volume Set. 50 Minutes.
Availability is: In Stock

$19.95
1 Volume Set
50 Minutes
Ships to U.S. and Canada
Availability: In Stock

PRODUCT DETAIL:

Filled with clips from his best-known roles.
The ultimate profile of the distinctive star.
Visit with Seagal on the set.
He started his martial arts training at the age of seven, and traveled to Japan to pursue his passion. But after breaking new ground in his chosen field, he found fame in another.

Steven Seagal burst onto the scene with 1998's Above the Law. Fans wondered where he had come from, and when the story came out, they were sure they were being fed a line by the Hollywood publicity machine. But as BIOGRAPHY® details, it was all true. Steven Seagal is not only a martial arts master, he is the only Caucasian in history to own and run an aikido dojo in Japan. While his star may have faded somewhat in recent years, he remains one of the more compelling figures in show business, a man of deep convictions who took advantage of the pleasures that fame affords without letting them cloud his vision.

Item Number: AAE-18927